---
Senate Immigration Bill Could Benefit Hiring of Immigrants Over U.S. Citizens
By Humberto Sanchez and Steven T. Dennis
Roll Call Staff
May 17, 2013
Roll Call

The current draft of the Senate's immigration overhaul appears to give some employers a $3,000-a-year incentive to hire a newly legalized immigrant rather than an American citizen in order to avoid the new employer mandates in the health care law.
"I think that is an issue, and I think that it needs to be addressed," said Sen. John McCain, R-Ariz., a member of the bipartisan group of eight senators who drafted the bill.
McCain said he believes the matter will likely be addressed in the amendment process. "I hope so. We are having lots of conversations," McCain said, adding that he doesn't believe that the issue is insurmountable. "I think it is something we can work out," he added.
More...
»
---
Immigration to Fuel Future Population Growth
By Carol Morello
Wednesday, May 15, 2013



Immigration will be the primary driver of population growth in the United States within a few decades, a milestone not seen in almost two centuries, the Census Bureau projected Wednesday.
The Census Bureau said immigration will outstrip natural increase — the difference between births and deaths for the total population — by as early as 2027, but no later than 2038. The differing scenarios depend on how many immigrants continue coming to the U.S.
If immigration levels are high, the census said, non-Hispanic whites would become a minority in the country as early as 2041.
More...
»
---
Independent study raises the bar for border security, immigration reform
By Stephen Dinan

May 13, 2013

The Washington Times

The yardstick used in the immigration bill to determine border control may produce too rosy a picture of how well the Border Patrol is doing in cracking down on illegal crossings, according to an independent study released Monday that threatens to upend the immigration debate.
In their 76-page report, three researchers at the Council on Foreign Relations also said the drop in illegal immigration is only partly a result of tougher border security and about two-thirds because of economic changes in Mexico and the U.S. that have made it less attractive for Mexicans to migrate north.
At a time when the success or failure of the immigration bill depends on the security level of the border, the authors said it's surprising how little is known about border security and how little effort the administration and Congress have made to try to get it under control.
More...
»
---
Senators File Hundreds of Amendments to Immigration Bill
May 08, 2013
Associated Press
A landmark immigration bill in the Senate is facing a critical trial -- whether it can survive hundreds of amendments from the left and right and still emerge relatively intact.
The test will begin Thursday before the Senate Judiciary Committee. As of Tuesday evening's deadline for filing amendments, some 300 had been offered by Democrats and Republicans. A number of them, particularly from the GOP side, would strike at the heart of the bill in a way supporters say would destroy the fragile agreement between four Republican and four Democratic senators who wrote the legislation.
These include measures by Sen. Jeff Sessions, R-Ala., to limit the number of immigrants gaining legal status under the bill and to require control of the border before anyone can receive legal standing. Sen. Chuck Grassley, R-Iowa, would tighten criteria for legalization and require a new electronic employment verification system be implemented more than twice as fast as the bill contemplates. Grassley, the committee's top Republican, filed the most amendments -- 77.
More...
»
---
Study Pegs Cost of Immigration Bill's Mass Legalization at $6.3 Trillion
May 06, 2013
FoxNews.com
The comprehensive immigration overhaul being taken up in the Senate this week could cost taxpayers $6.3 trillion if 11 million illegal immigrants are granted legal status, according to a long-awaited estimate by the conservative Heritage Foundation.
The cost would arise from illegal immigrants tapping into the government's vast network of benefits and services, many of which are currently unavailable to them. This includes everything from standard benefits like Social Security and Medicare to dozens of welfare programs ranging from housing assistance to food stamps.
The report was obtained in advance by Fox News.
"No matter how you slice it, amnesty will add a tremendous amount of pressure on America's already strained public purse," Robert Rector, the Heritage scholar who prepared the report, said in a statement.
More...
»
---
Jim DeMint: Immigration Reform Will Cost U.S. Trillions
By Benjamin Bell
May 5, 2013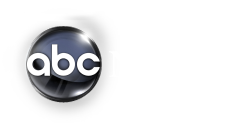 Former South Carolina Republican senator and current Heritage Foundation president Jim DeMint argued that implementing immigration reform as proposed by the so-called "Gang of Eight" would "cost Americans trillions of dollars," citing a soon-to-be released update to the conservative group's 2007 study on the impact of immigration reform.
"The study you'll see from Heritage this week presents a staggering cost of another amnesty in our country," DeMint said this morning on "This Week," based on the "detrimental effects long-term" of government benefits that would eventually go to the millions offered a path to citizenship under the reform legislation currently being considered. "There's no reason we can't begin to fix our immigration system so that we won't make this problem worse. But the bill that's being presented is unfair to those who came here legally. It will cost Americans trillions of dollars. It'll make our unlawful immigration system worse."
More...
»
Leon Kolankiewicz at New Mexico's Rio Grande Bosque © Kathy Kolankiewicz
---
Six Billion, or Fifteen Billion People? A Discussion With Environmental Scientist Leon Kolankiewicz
By Michael Charles Tobias
, Contributor
May 3, 2013
Leon Kolankiewicz is an environmental scientist, wildlife ecologist, and natural resources planner whose career spans almost 30 years, multiple states, and three countries, having worked with the U.S. Fish and Wildlife Service, National Marine Fisheries Service, Alaska Department of Environmental Conservation, the Universities of Washington and New Mexico, among others. He has been the Vice President of the Washington, D.C.-based Carrying Capacity Network and, as a Peace Corps Volunteer in Honduras, promoted the conservation of tropical rainforests and wildlife. He serves as a Senior Writing Fellow and Member of the Board of Advisors of Californians for Population Stabilization, has authored two books, scores of articles, and managed and edited a number of environmental impact statements for federal agencies and dozens of management plans for national wildlife refuges on behalf of the U.S. Fish and Wildlife Service.
More...
»
In this April 30, 2013 file photo, President Barack Obama answers questions during his new conference in the Brady Press Briefing Room of the White House in Washington. The president aims to assure Latin America that the U.S. is serious about immigration reform when he travels to Mexico and Costa Rica, beginning Thursday.
---
Obama to Pitch Immigration Overhaul in Mexico
WASHINGTON (AP) - President Barack Obama is headed to Mexico with a domestic ambition at the top of his travel agenda. To sell his immigration overhaul back home, he needs a growing economy in Mexico and a Mexican president willing to help him secure the border.
Obama was to fly to Mexico City on Thursday to meet with President Enrique Pena Nieto, eager to promote Mexico's economic success and the neighboring country's place as the second largest export market for U.S. goods and services. Mexicans will be hanging on the president's words, but Obama also has in mind an important audience back in the United States.
More...
»
---
Failure of Gun Bill Casts Shadow on Immigration Reform
By JENNIFER STEINHAUER
Published: May 1, 2013



WASHINGTON — As a gun safety bill dissolved on the Senate floor last month, a group of eight senators — some who had supported the failed measure — had already moved on to a policy battle they found more promising: reinventing the nation's troubled immigration system.
But despite broader Republican support for an immigration overhaul, the inability of Congress to pass modest gun legislation involving background checks is a warning for the immigration bill's journey.
Consider that on paper, immigration is actually a harder sell back home to voters. Although 86 percent of adults in a Washington Post/ABC News nationwide poll last month said they favored background checks for people buying guns at guns shows or online, a poll by the same news organizations found that only 64 percent said they supported a program giving illegal immigrants the right to live here legally if certain requirements were met.
More...
»