Activist's Toolkit
What You Can Do:
Join CAPS Action Alert Team:
Click on this link to compose your own letters or send one we have written to elected officials. Just enter your ZIP Code and you can send e-mail or free faxes to the media, Congressmembers, state legislators and other government officials. You can also send Action Alert messages to your friends and associates and suggest they do the same.
Join CAPS Social Media Team!
Follow CAPS on Facebook, Twitter, and Pinterest and subscribe to CAPS YouTube channel to access infographics, articles, quotes, and videos about population issues that you can share.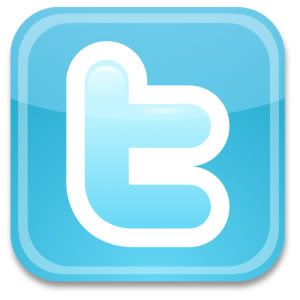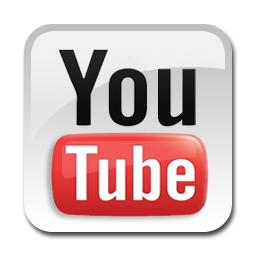 Be a Media Watchdog
Make the connection! Every news article that discusses the negative effects of too many people, but fails to mention the underlying reason—overpopulation—needs a response from you. If there is a good story covering the population issue, write in support of the journalist. Most of us read the letters to the editor, but it's more powerful to write a letter yourself and set the record straight. Our letters will let the public know that there are many people like us out there who have real solutions—lower fertility and reduce immigration.
We have all read unbalanced news articles about population growth and immigration. We have all read articles about how "growth is good" and "more people mean more consumers and a better economy." Rarely are the consequences of rapid population growth discussed in the media. Make the connection between our population growth and our irresponsible immigration policies (both legal and illegal) contributing to that growth whenever possible. Many of the sob-stories about immigrants may not tell the full story, nor mention that the immigrant is here illegally. If it does acknowledge a breaking of the law, that fact is most often passed over with a "so what?" attitude. We need to respond to these stories with letters that tell the editors and the public that an illegal alien has put himself at the head of the line while others wait their turn. We believe in and support the nation's immigration regulations, which are there to protect our national sovereignty. We need to ask if the editors support that as well.
Tips for Writing Letters to the Editor:
Contact the newspaper to see if there are any particular rules for submitting a letter to the editor.
Type or write legibly.
Quote the headline and the date of the story or column you are writing about within the first or second sentence.
Be creative—write your letter in your own words.
Make one major point and keep your letter short.
Write your letter for the readers.
State your facts and make your point in a logical, yet compelling manner.
Do not criticize the paper's overall coverage of an issue unless you have the position, the background and have read every inch of that coverage.
Include your full name, city of residence, plus home and work telephone numbers.
Be polite.
Build Relationships with Your Legislators
Advocacy is always required. Bills do not automatically move through the next stage in the legislative process. For example, the fact that a bill made it through the subcommittee does not mean that the full committee will consider it at all. There are some exceptions, such as appropriations and budget bills, but in general, advocacy is required to ensure that legislation continues to progress. Turning a bill into law is a long, involved, inefficient process. Since only about 5% of the bills that are introduced become law in any given Congress, don't be disappointed if a bill you support does not pass. Remember that it often takes several years to move legislation through.
Writing Your Legislator:
Make sure the legislator knows that the letter is from a constituent who lives and does business in his or her district.
Be brief and to the point. Explain how the proposed legislation affects you, or your business, and why you support or oppose it.
You don't need to have "expert" opinions. Just express your opinion about the bill based on your experience and knowledge.
Refer to bill numbers and amendments whenever possible.
Come right out and ask for the legislator's support or opposition.
Write the letter without copying any association-provided background information verbatim.
Request that your legislator take a specific action by telling them exactly what you desire. State the facts as you see them. Avoid emotional arguments. Don't begin on the righteous note of "As a citizen and a taxpayer," as this is already assumed.
Keep all communications friendly and respectful. Be reasonable. Don't ask for the impossible.
Write on your own personal or business stationery.
Write clearly and legibly. Sign your name over the typed signature at the end of your message.
Be sure your exact return address is on the letter, not just the envelope.
Be constructive. If a bill deals with a problem you admit exists, but you believe the bill is the wrong approach, share what you think the right approach is.
Use proper addressing procedures for California legislators and the U.S. Congress.
State Senator
The Honorable Jane Doe
California State Senate
P.O. Box 942848
Sacramento, CA 94248
Dear Senator Doe:
State Assembly Member
The Honorable John Doe
California State Assembly
P.O. Box 942849-0001
Sacramento, CA 94249-0001
Dear Assembly Member Doe:
or Madame Chairwoman:
or Dear Mr. Speaker:
Governor
The Governor
Governor's Office
State Capitol
Sacramento, CA 95814
Dear Governor Doe
U.S. Representative
The Honorable Jane Doe
U.S. House of Representatives
[Office Building Here]
Washington, D.C. 20515
U.S. Senator
The Honorable John Doe
United States Senate
[Office Building Here]
Washington, D.C. 20515
Dear Senator Doe:
Frequently Asked Questions:
What's the best way to communicate with elected officials?
Whether they are citizen advocates or government relations professionals, people are wondering whether e-mail is an effective means of communicating with Congress. The truth is, most Congressional offices do pay attention to e-mails, so long as they follow the same "rules" of content and relevance that apply to more traditional forms of written communication. In terms of content, the message should be personal, thoughtful, accurate, and polite; the writer must ask for something specific and ask for a response; and, most important, the writer must tell a compelling story. The effective citizen advocate will also ensure that the Congressional office recognizes the relevance of the correspondence. How? By including their "snail-mail" address. Elected officials need to know whether or not it is a constituent who is trying to communicate with them.
What should I do when the fate of an issue I care about rests in the hands of an elected official who doesn't represent me?
Communicate with your Representative: One of the first rules of being an effective advocate is to communicate with the elected officials who either represent you directly, or who represent your employees. In our representative democracy, those are the individuals over whom you have the most influence. But what if another official, such as a committee chair or member of the leadership, really holds the key to the success or failure of your issue, should you contact them instead of, or in addition to, your own representatives? If it makes you feel better about the situation, go ahead. However, the truly effective advocate will find ways to turn their own elected officials into advocates for their position with their colleagues.
How can I come across as reasonable and trustworthy?
Don't vilify your opponents. In fact, make their case for them: At the very least, you should refrain from labeling those who disagree with you as unenlightened idiots. Try to take it one step further, and tell their side of the story. If you do so, congressional staff members are more likely to believe that you have developed your position based on a careful evaluation of the facts. This is not to say that you shouldn't feel passionately about your position. Fairly presenting the other side's argument and then explaining why you have the stronger counter-argument is a great way to build trust, especially since the staff person you are dealing with most likely will hear from the other side. In fact, you may even consider giving the staff person your opponent's propaganda. If you're honest about the disagreement up front, that staff person will be more likely to believe you in the long run. It leaves the impression that you have nothing to fear from the staff person knowing the other side of the story.
What's the best way to follow up with a Congressional office?
The effective advocate will ask for something specific and then follow up to see what happened. Frankly, some Congressional offices will ignore your first request. It isn't until you ask again that they realize you are serious. By following up, you demonstrate that you really care enough about the issue to keep track of it for a while and, more importantly, to keep track of what your elected officials are doing about it. Your follow-up should occur two to three weeks after the initial request was placed. Another important follow-up technique is to send a thank you letter to both the elected official and the staff after a meeting, and be sure to mention how helpful the staff was in the letter you write to the elected official -- that will ensure that you will be well received next time you stop by.
Lobby Your Legislator's Office:
The art of lobbying is creating a mutually beneficial relationship between yourself and your legislator. When ordinary citizens lobby their Representative, they are promising political support for a representative who serves the political interest of the community.
Call and ask to speak with the appointments secretary or scheduler. Request an appointment to meet with your legislator in the district office. Generally legislators are in their districts on Fridays, weekends and holidays.
If you are planning on visiting Sacramento or Washington D.C. offices, remember that your visit may be interrupted, or even cancelled due to committee meetings and calls for votes.
Be direct. Tell the appointments secretary or scheduler that you are a constituent, how many will be in your party (lobby with one or two others, but no more), and what exactly you would like to discuss with your legislator.
Be on time and be prepared when you enter the office.
Know what you want to say. Stick to only a few issues.
Ask for a well-defined, achievable objective such as to vote a certain way, co-sponsor legislation, or lobby other members of congress to support a bill.
Do your homework: Know examples of the impacts in the legislator's district.
Expect a short meeting. Leave when your allotted time is finished.
Always leave on a positive note.
Leave written material for their files which highlight your main points.
Writing a thank you note is a must and a good way to reiterate your request for action.
Follow up a few weeks after with a call to the staff.
If your meeting is with a legislative aide or a staff member, treat the staff as kindly and respectfully as you would the legislator. Many people make the mistake of acting like they are getting second-grade treatment when meeting with a staff member. This is a grave tactical error. A friendly relationship with a staff member is worth its weight in gold!
Invite your Legislator to Local Events:
Inviting a legislator to visit is a good way to initiate a relationship. Ask them to meet and talk with your group, be the keynote speaker at your annual dinner, dedicate a new building, launch a commemorative week, or an awareness program. This gives them a chance to be a part of their district and its happenings. Observing your program or plight firsthand gives the legislator a better understanding of its value or problems. It also gives them an opportunity to see how state (or federal) policies and funding levels impact the quality of services and programs. Invitations are usually accepted during the interim recess, during the first few months of the legislative session (mid-September through February of a non-election year), or while the legislator is in the district (usually on Fridays and the weekends).
Involve Others in Your Advocacy:
Establishing the Population/Environment Connection in Your Organization:
Discussions of population stabilization and immigration must go well beyond population organizations in order to become mainstream and grassroots. This is not just for environmental organizations, but also for taxpayer groups, school systems, corporations and more. We must make open discussion of population issues "politically correct." For this to happen, every organization concerned with the quality-of-life of our children must actively address this issue. You can take these steps to bring population issues into the mainstream of your organization's activities.
To request printed materials to hand out at meetings, please contact us. When requesting materials to hand out, please specify which of the following (all that apply) you would like, and how many:
Newsletters
Issues Pieces
Immigration Facts Flyer
Bumper Stickers
Business Cards
CAPS History & Purpose
Any other specific requests
Register Complaints with the USCIS and ICE:
When you learn of apparent criminal or civil violations of immigration law, you can register a complaint with the USCIS. Complaints should be directed to the District Director of the USCIS District in which the violation took place. All district officers are listed on the USCIS website. The complaint should include the names and addresses of both the complainant and the violator as well as detailed factual allegations, including date, time, and place of the observed violation.
Address Employment Issues:
The USCIS has limited capability to investigate the hiring practices of some 8 million employers in the United States. Activists can augment the USCIS' capability by acting as its eyes and ears.
Form I-9 Verification:
It is unlawful for a person or other entity to hire an individual for employment in the United States without complying with the employment verification requirements in the Immigration and Nationality Act (INA). Requirements include the examination of specified eligibility documents and the completion of a Form I-9 for every employee hired. The documentation must establish both the identity of the new hire and eligibility for employment. Employers are required to re-verify and certify the continuing employment for every alien employee whose work authorization is not permanent. An employer cannot be charged with immigration-related discrimination if they contact the USCIS about a document the employer suspects may be fraudulent. For more information on this issue, please read the USCIS I-9 instruction booklet.
Social Security Number Verification:
The Social Security Administration (SSA) will verify Social Security Numbers (SSNs) for employers either by phone or in writing. The SSA will verify up to five numbers by telephone. Employers can call 1-800-772-6270 weekdays between 7 am and 7 pm EST with the following information: SSN, full name, date of birth, and sex. The SSA will verify whether the information given matches the information in their database. The employer must provide its Employment Identification Number (EIN). For written requests, please contact your nearest social security office.
Anti-Discrimination Protection For U.S. Citizens:
The Immigration and Nationality Act (INA) prohibits employers with four or more employees, when hiring, discharging, or recruiting or referring for a fee, from:
Discriminating because of national origin against U.S. citizens, U.S. nationals, and authorized aliens. (Employers of 15 or more employees should note that the ban on national origin discrimination against any individual under Title VII of the Civil Rights Act of 1964 continues to apply.)
Discriminating because of citizenship status against U.S. citizens, U.S. nationals, and the following classes of aliens with work authorization: permanent residents, temporary residents (that is, individuals who have gone through the legalization program), refugees, and asylees. Employers can demonstrate compliance with the law by following the verification (I-9 Form) requirements and treating all new employees the same. This includes the following steps:
Establish a policy of hiring only individuals who are authorized to work. A "U.S. citizens only" policy in hiring is illegal. An employer may require U.S. citizenship for a particular job only if it is required by federal, state, or local law, or by government contract.
Complete the I-9 Form for all new hires. This form gives employers a way to establish that the individuals they hire are authorized to work in the United States by permitting employees to present any document or combination of documents acceptable by law. Employers cannot prefer one document over others for purposes of completing the I-9 Form. Authorized aliens do not carry the same documents. For example, not all aliens who are authorized to work are issued "green cards." As long as the documents are allowed by law and appear to be genuine on their face and to relate to the person, they should be accepted. Not to do so is illegal. The amendment of INA to include the Immigration Reform and Control Act in 1986 established the Office of Special Counsel (OSC) for Immigration-Related Unfair Employment Practices to enforce the INA anti-discrimination provisions.
To file an immigration-related discrimination complaint, it is recommended to use the OSC's "Charge Form for Unfair Immigration-Related Employment Practices" available by visiting the OSC website. For additional information for employers, the OSC hotline 1-800-255-8155 has information available 24 hours a day and features easy-to-follow prompts to receive pre-recorded answers to employers' most often-asked questions.
Enforcement of Housing Codes:
Research housing codes in your area. Every city has its own municipal code of laws. All rules and regulations can be examined by the public.
Report slumlords to the IRS. Landlords that illegally rent out overcrowded housing often demand payment in cash in order to avoid reporting rent payments as income, in violation of IRS and local government taxation laws.
Notify your city zoning department about illegal structural adjustments and garage conversions.
Local residents who suspect that illegal aliens are living in publicly subsidized Section 8 housing should get in touch with the local HUD office.
Suggested Resources:
To view Federal Bills and find status
To view California Bills and find status
Secretary of State's Office has extensive research that covers a large range of topics. Every session the Senate Office of Research chooses several different issues and then they provide in-depth analyses and periodic updates. They are a good source for information about lobbying.
Almanac of American Politics - Order form for this publication of the National Journal.